ORGANIC SKINCARE BLOG
You found your safe haven! This is a space where we discuss everything skincare and beauty related for women and men after the age of 35. Most companies target a beauty industry that is younger than some of our children so we decided to create a space for real women with real skincare concerns. We hope you enjoy reading!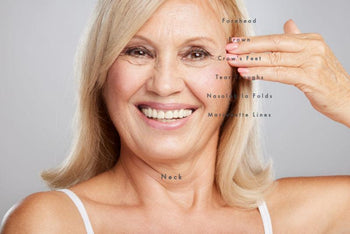 There are many different names for the facial lines we develop over time, but do you really need many different products to address each type?  At Adonia Organics we believe, everyone, regardless of skin type, would prefer a single serum tailored to all of their needs and concerns. One that can help reduce— or at least slow down — the development of fine lines and wrinkles.