Summer is here and I can't stress enough the importance of using a good face and body moisturizer consistently. We all get busy. Out-of-the-ordinary events can disrupt our routines. There's only so much time in a day, BUT let me point out some of the reasons it's critical to make moisturizing a part of your daily skincare routine.
The Largest Organ in Your Body
Your skin is the largest organ in your body, and it deserves the best care possible. Your skin protects you in many different ways. It provides protection to the underlying tissues from mechanical damage. It prevents excessive loss of water and regulates body fluids. It prevents the entry of disease-causing germs into your body. Healthy skin is key to your overall health and using organic skin care products means that you are serious about avoiding products that contain harmful chemicals that can damage your skin, your health, and the earth.
Say Goodbye to Facial Wrinkles
One of the main benefits of using a good moisturizer is that it can help reduce the appearance of wrinkles. As we age, our skin loses its elasticity, making it prone to wrinkles. Using a moisturizer with anti-aging properties can help plump up your skin, reducing the appearance of fine lines and wrinkles.
Adonia Organics StemuLift Serum is an advanced plant stem cell serum that is blended with 21 botanical ingredients that will immediately reduce the appearance of wrinkles and saggy skin. StemuLift also helps fade skin discolorations & dark circles; reduces the appearance of 'Turkey neck' & 'neck wrinkles'; simplifies your beauty routine by replacing your current day & night cream; is Paraben-Free, Cruelty-Free, and Gluten-Free and 100% Plant-based.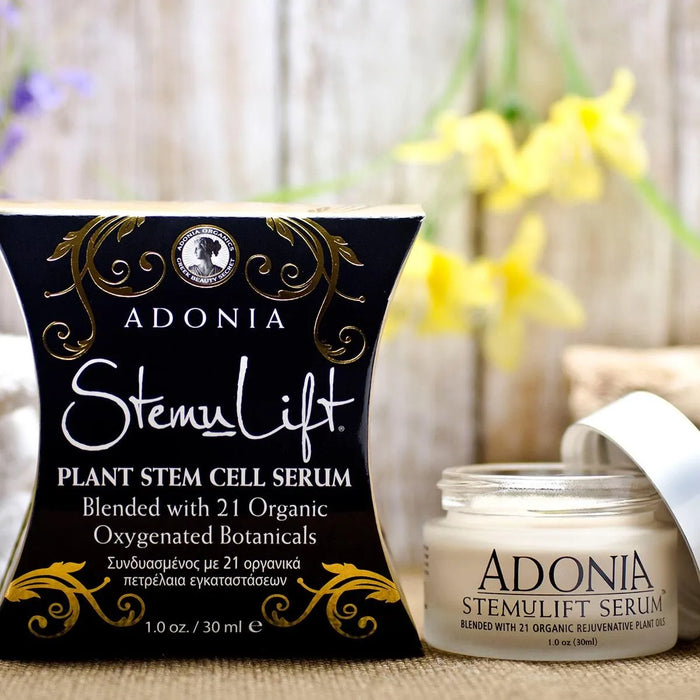 Keep Your Skin Looking Young and Healthy
Consistently using a moisturizer can also help keep the skin on the rest of your body looking young and healthy. Dry skin can make you look older than you really are, but a good moisturizer can help hydrate your skin, making it look soft and supple. It can also help protect your skin from environmental factors such as pollution and UV rays. Adonia StemuTone Body Serum can help reduce the appearance of stretch marks, scars, dryness, and sagging skin. This body-firming serum is formulated to benefit aging body skin and it is hypoallergenic, paraben-free, cruelty-free, and 100% Plant-based.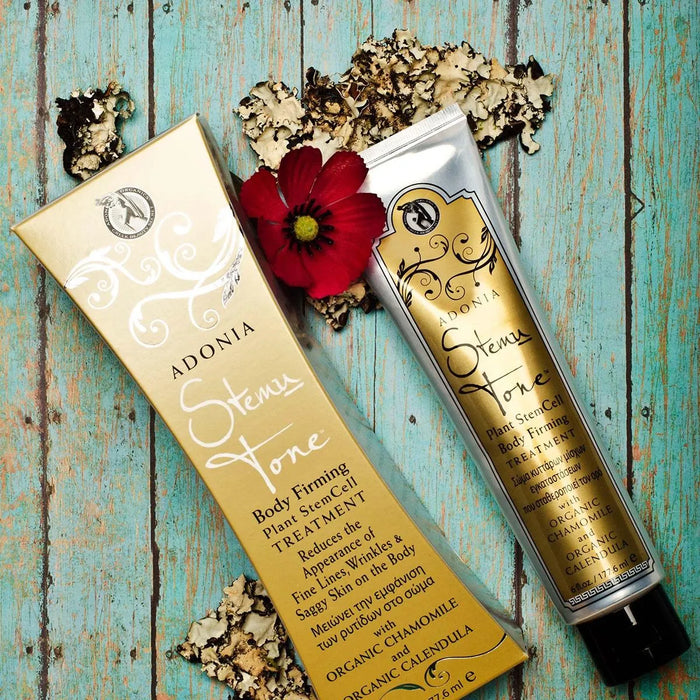 Moisturizer: Your Skin's Best Friend
A good moisturizer is like a best friend to your skin. It helps protect your skin from the signs of aging, keeps it hydrated, and gives it a healthy, youthful glow. I encourage you to commit to making moisturizing a part of your daily skincare routine. Remember, taking care of your skin is an investment in your overall well-being. So go ahead, choose an organic moisturizer that suits your skin type, and start giving your skin the love and protection it deserves.
I encourage you to look over all our products at https://www.adoniaorganics.com/colections/all We're confident that you will find the right moisturizers for your beautiful skin.